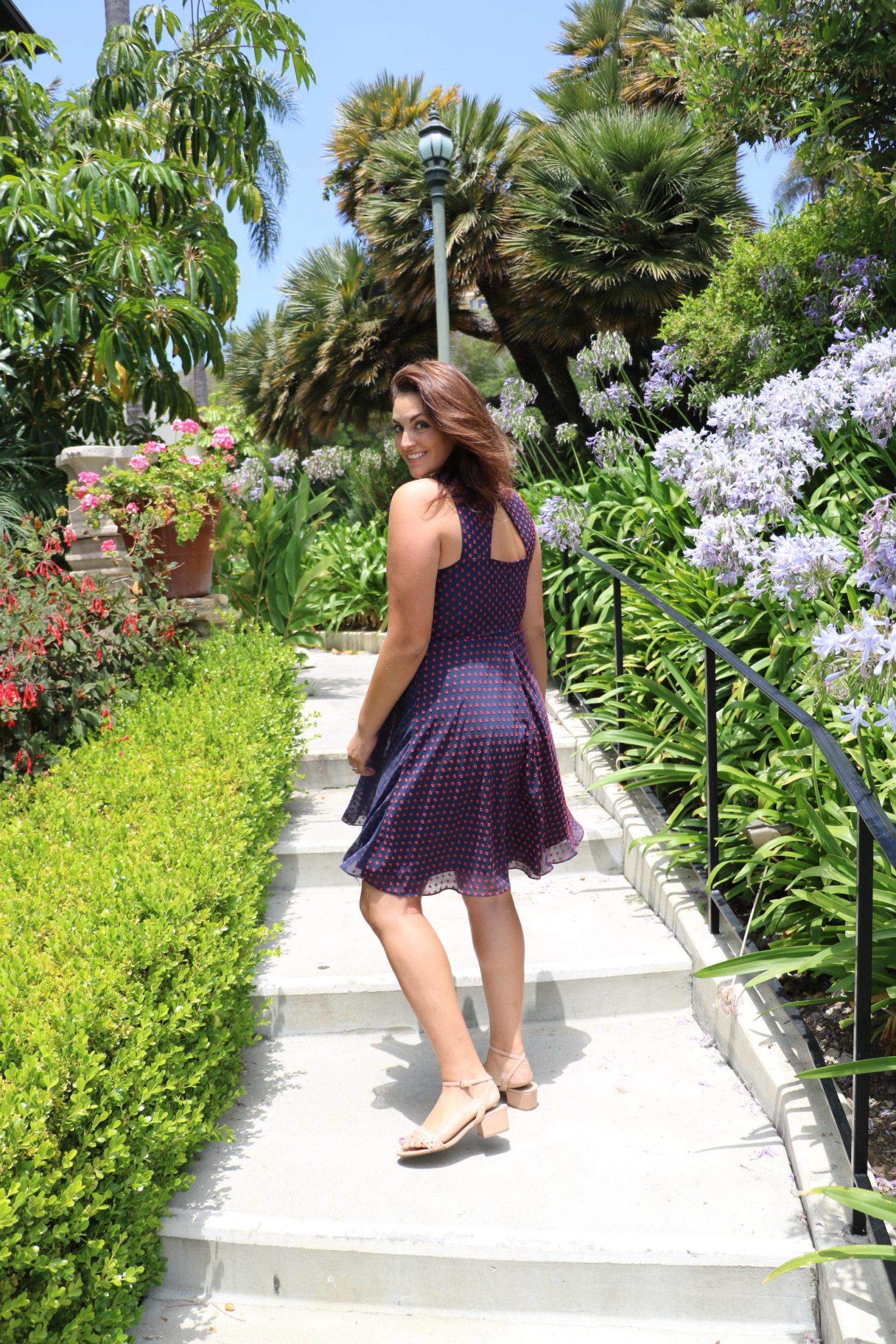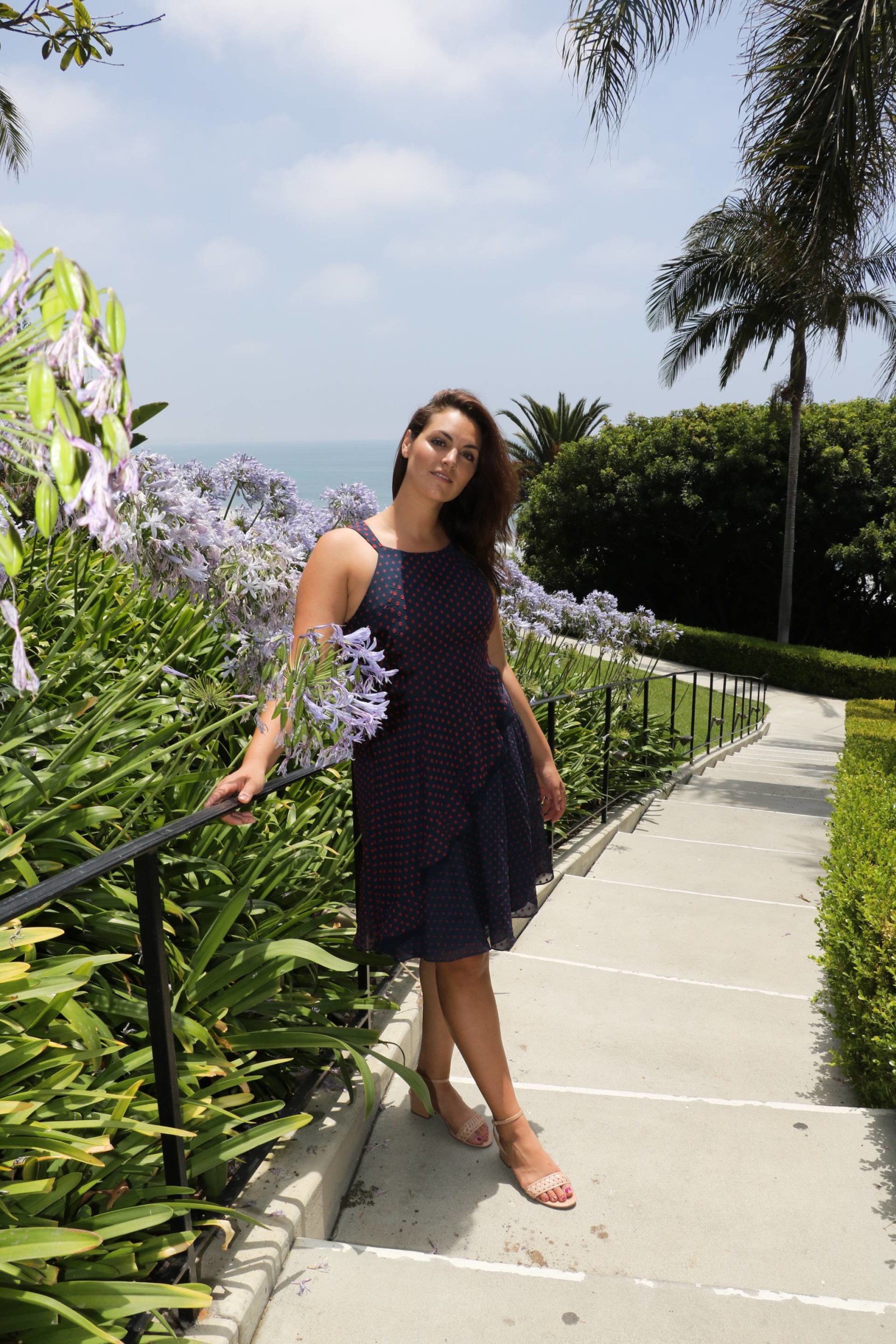 Dress: Eva Franco, Sandals: Nina Shoes
Steve and I recently began our search for the perfect wedding venue in Los Angeles.   I am so excited to be a bride and to plan our wedding but I'd be lying to you if I said I was that little girl that always dreamed of what my magical day would look like.    My dreams looked more like backpacking across the globe, diving through the Great Barrier Reef and attending every Couture Fashion Week — dreams for the adventurous and fashion obsessed.  However, the more I think of it, planning a wedding is planning the beginning of the rest of your life and that's probably the most exciting adventure of all.  I decided to share my wedding journey as a series on my blog.  It will cover everything from finding a venue to aisle style to what to wear to a wedding — for men and women.   So here goes my first wedding post.
We are still unsure of where exactly we will have our wedding.  We are from New York and New Jersey so most of our family and friends are still back east and we live in Los Angeles.  We most likely will have a wedding in California but are entertaining the idea of New York as well as Greece or Italy.  Obviously, nothing is decided but I knew I needed to begin wedding venue hunting so I obviously started in Los Angeles.  So far we visited the Bel-Air Bay Club and Hummingbird Ranch in Simi Valley.  Both were gorgeous.  The Bel-Air Club is right in between Santa Monica and Malibu and has sweeping views of the Pacific Ocean.  It also has a gorgeous courtyard with market lights and fireplaces for cocktail hour and is a perfect combination for someone wanting an indoor/outdoor wedding.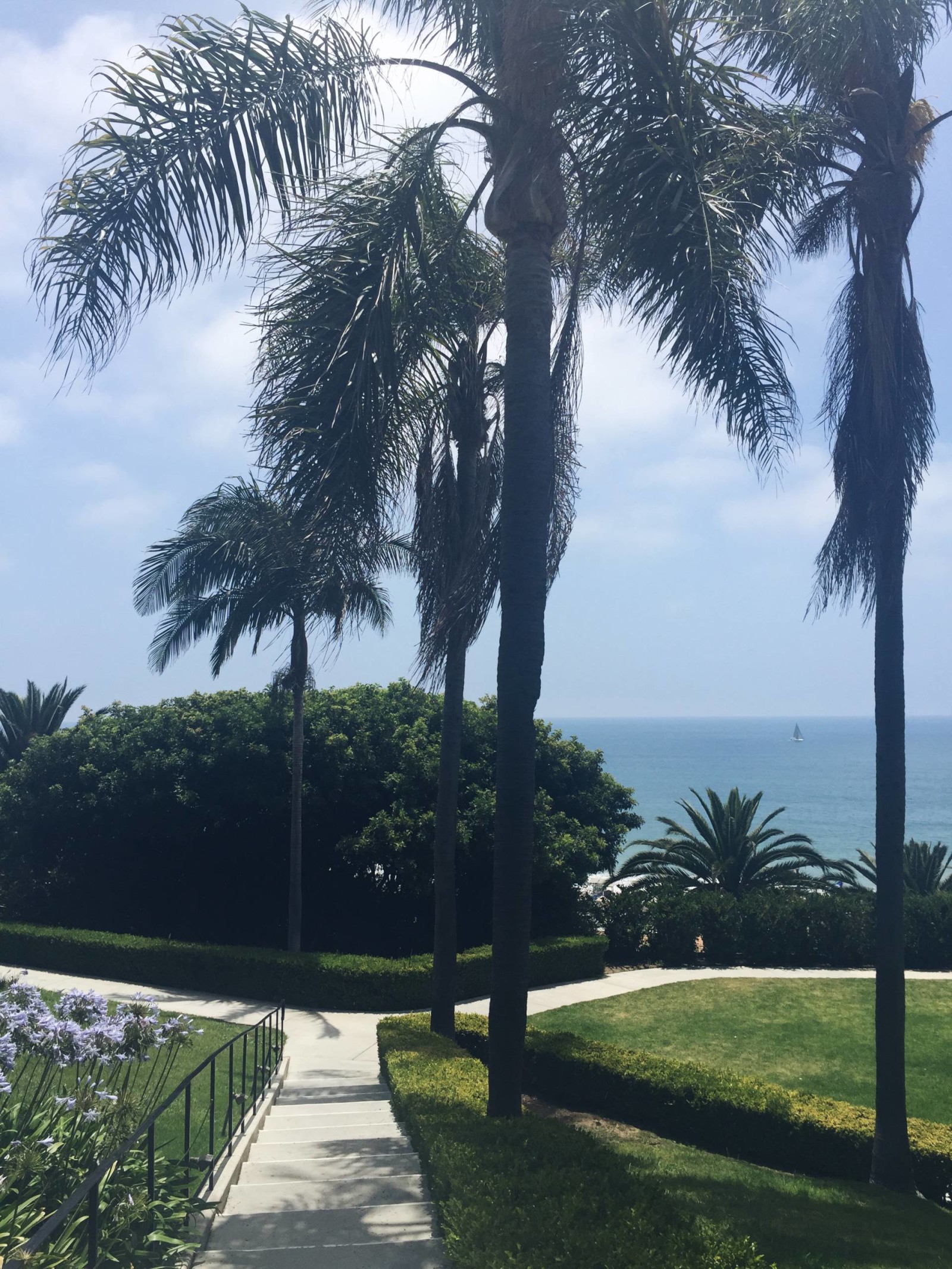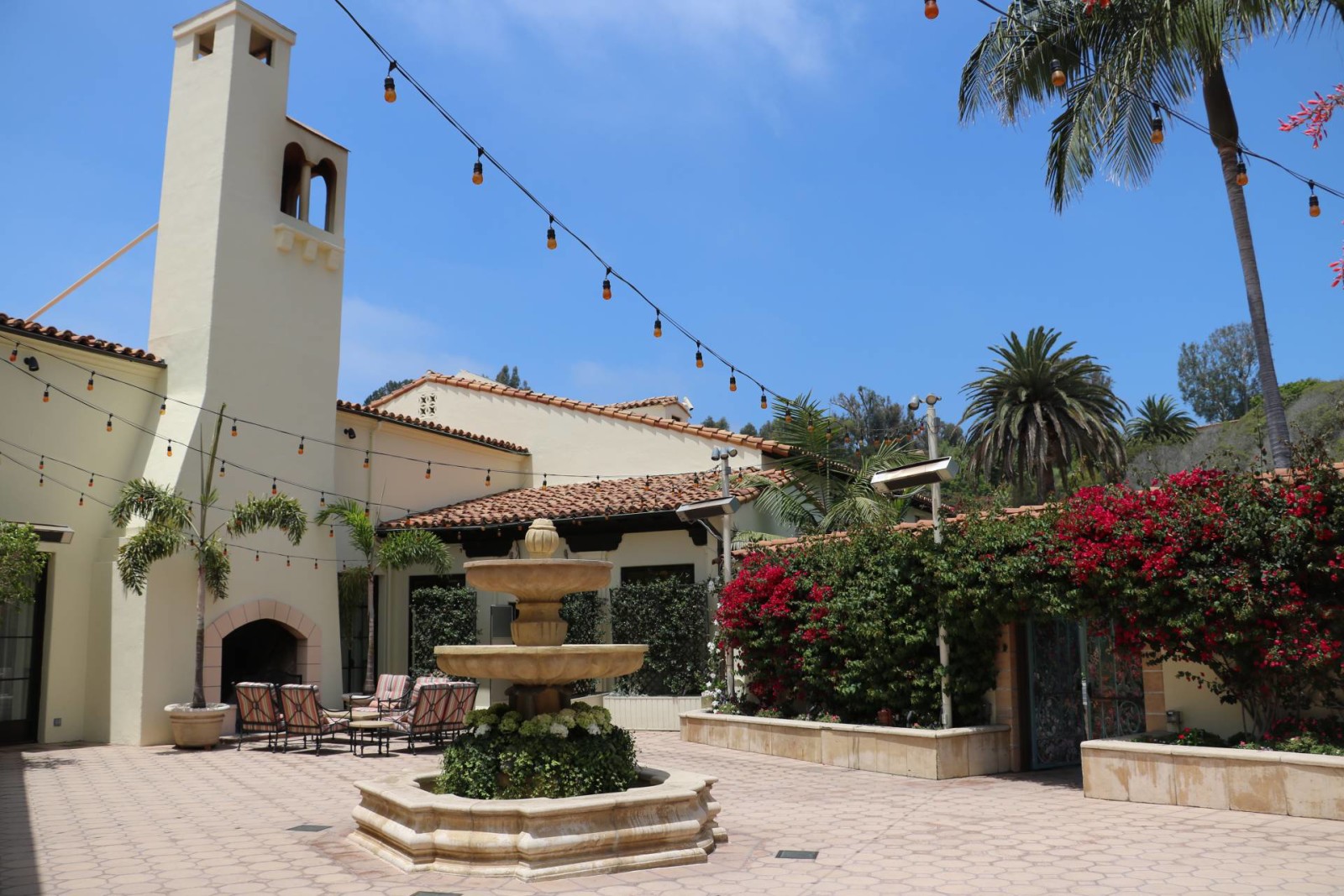 Hummingbird Ranch is in a gorgeous canyon and has multiple locations where you can celebrate.  There is the Sitting Bull area that has the feel of an Italian Villa with a cobblestone entertaining space and cypress trees as well as the Villa area that looks like you're in Palm Springs with incredible views of the Canyon and the most amazing Cali-esque landscaping.  Steve and I definitely fell in love with the venue options and especially love the Sitting Bull area for it's European feel.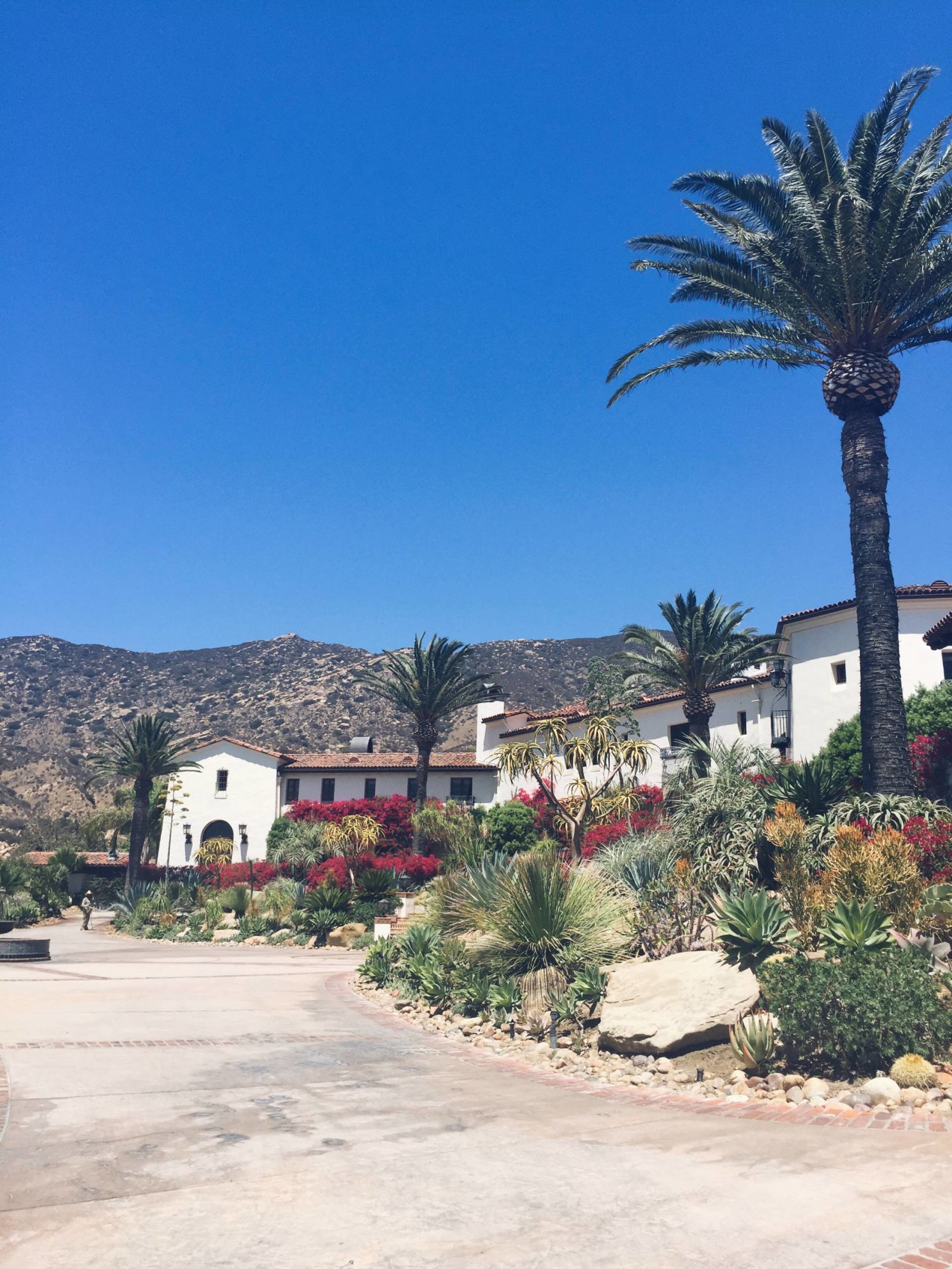 Both have their pros and cons but this search is just beginning and since I am clearly very indecisive I think I have a lot more hunting to do!
what to wear on a wedding venue tour
In the meantime, let's talk about what you should wear while venue hunting.  You better dress up for the occasion!  I mean, come on- THIS IS YOUR WEDDING- hello!  I wore this Eva Franco dress from Anthropologie paired with Nina Shoes sandals (which I am obsessed with- they are so cute and SO comfy).  It was feminine and flirty yet very comfortable which exactly how I wanted to feel.  Sometimes I need to dress up in order to take myself seriously and feel like an adult.  Since searching for a wedding venue is adulting to the max I wanted to look pretty, yet sophisticated.  Steve, obviously not pictured wore a James Perse polo with Rag and Bone Chinos and a pair of brown chukka boots.
Below are some options you can wear during your venue search.
Hers:
His:
Let me know what you think of this series and if there are any questions that you need answered!
Cheers to fashion, seeing the world and always having fun!
Miss Zias