Choosing a venue is the most important part of planning your wedding.  The venue determines everything!  It determines the vibe of your wedding, how many people you can or cannot have and it even determines what type of dress you may be wearing.
I was extremely picky about choosing a wedding venue.  I was also SUPER emotional.  It was very difficult finding something I wanted.  All I knew is that I did not want a "traditional" Jersey wedding.  Now that may sound snobby, and for my readers that aren't based in NY/NJ you are probably like, "Girllll, what the hell are you talking about."  Essentially, I did not want a catering hall or a cookie cutter wedding venue.  I wanted a space that felt unique, intimate and romantic.  I also desperately wanted outdoor space.
I know when I was searching for "different" wedding venues I struggled so I wanted to share the places that I visited/sent my amazing parents and sister to see if I couldn't make it, because well I live in Los Angeles!  No big deal!
These are some of the things I was looking for:
A unique, elegant and romantic venue
A venue that had outdoor space
A venue that had some history or a story
A venue that did it all- I did not have time or patience to worry about finding a caterer, etc.
A venue that had delicious food
Can you imagine how annoying I was?!  My mom probably wanted to pull her hair out.  "My daughter wants a unique venue?!"  So annoying.
Disclaimer:  I did not visit all of these venues.  Some my parents went on my behalf after I stalked the venue as much as I could and decided it was a contender. 
In no particular order, below are some of the venues we were considering including my pros and cons for each venue including the venue we choose!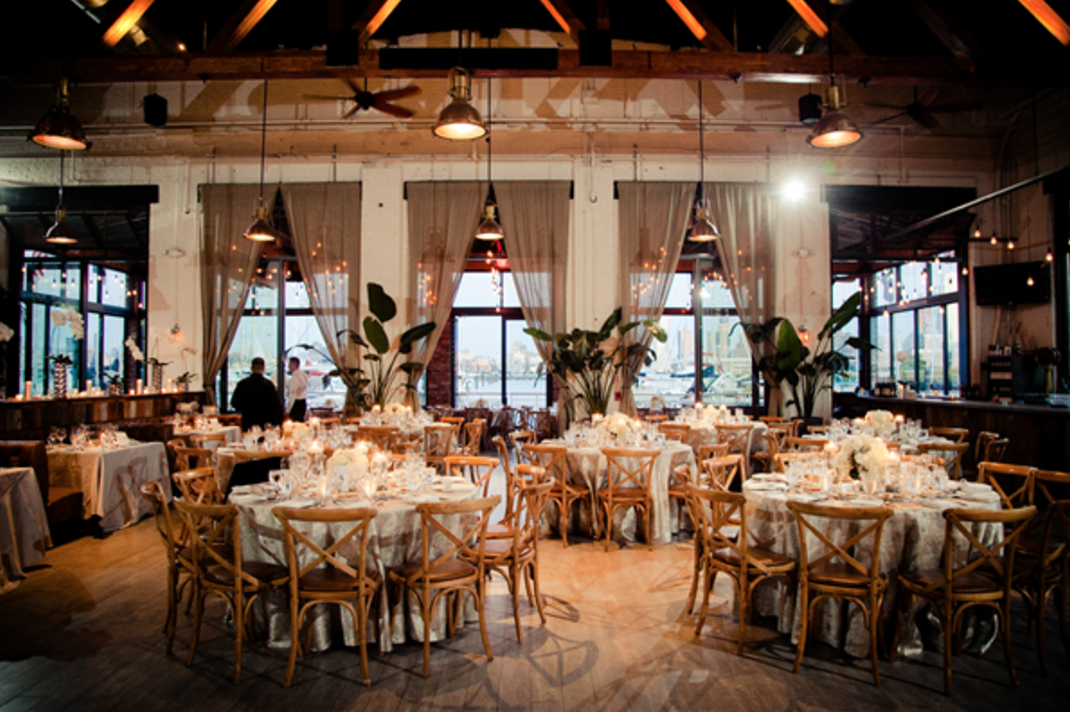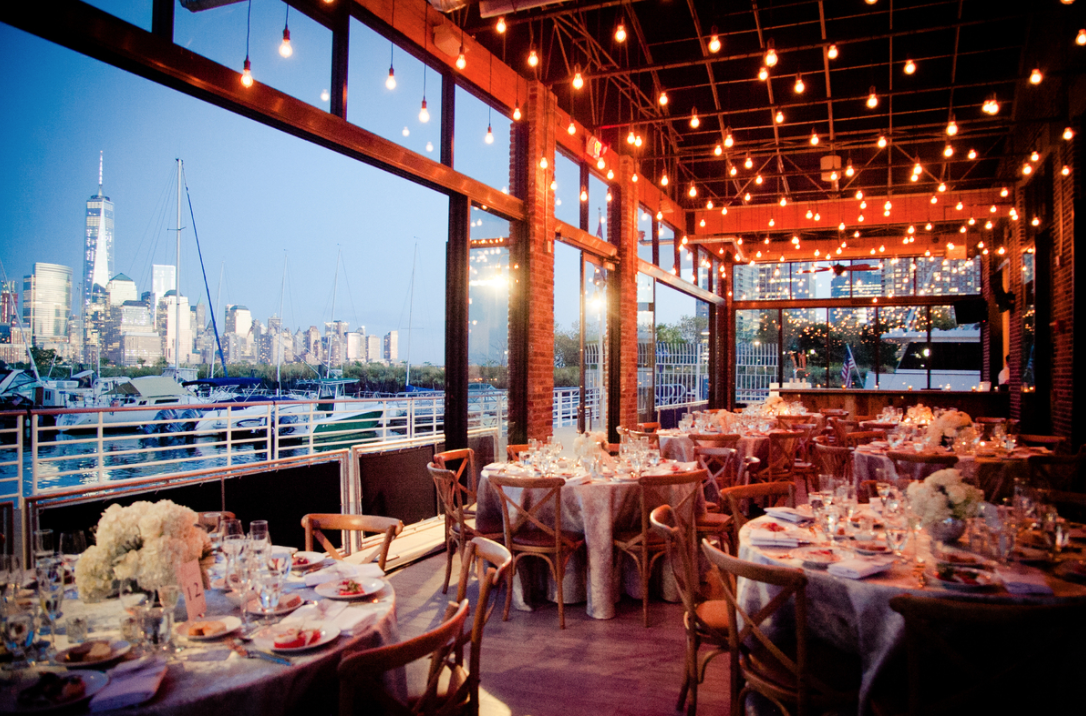 Battello, Jersey City, NJ (parents saw for me)
Pros
– gorgeous views of New York City
– on the water
– restaurant first, so the food is a priority and it's supposed to be delicious ( I also loved the menu)
– although I've never been to a wedding here, I have friends that got married there and those friends have great taste!
Cons
– terrible service.  I dealt with Jayd Kingston who is an event coordinator.  I struggled making an appointment, was never actually able to get Jayd on the phone and when we finally made an appointment and saw the venue, no one ever followed up with us.
– was a bit too casual for what we wanted (at least this is what my mom said)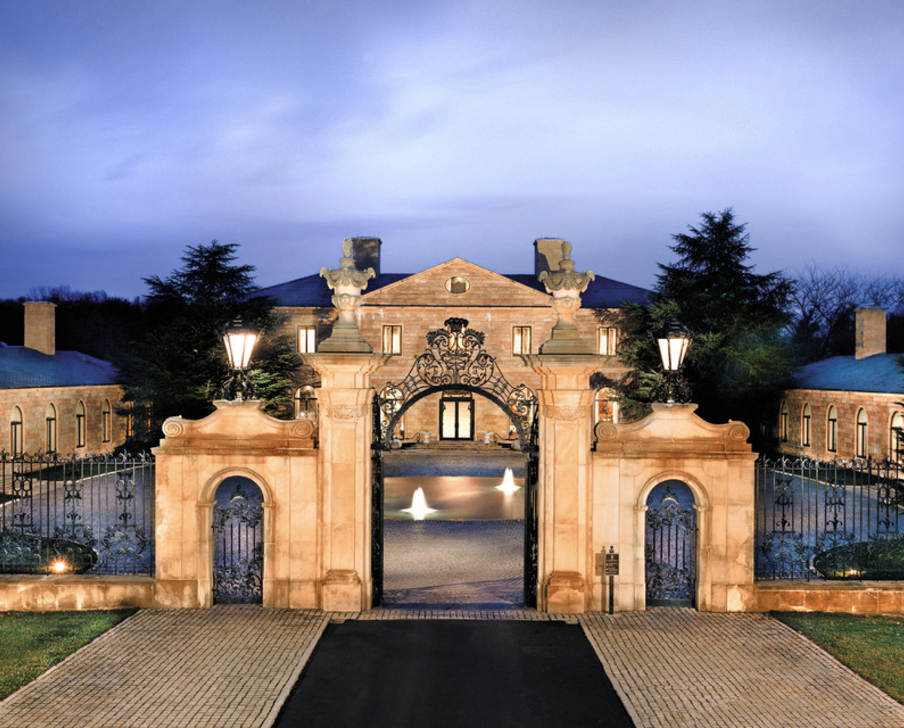 Jasna Pollana, Princeton, NJ

 

(I went in person)
This place is BEAUTIFUL.  I had been searching for NJ wedding venues for months and finally came across it.  They do not advertise at all and only hold a few weddings a year. The venue has so much history.  It was a former Johnson & Johnson estate & is incredibly elegant.
-Pros
– the venue and grounds are gorgeous
– round glass ballroom that makes you feel like you're outdoors
– rooms and villas on the property for guests to stay in
– the Wedding Suite will knock your socks off and make you feel like royalty ( the bathroom alone is triple the size of my apartment and the jacuzzi/tub fits 13 people and takes 5 hours to fill)
– Cons
– not enough food  (this might sound crazy but the food is the most important part of the wedding and you don't wanna skimp on food!!!)  obviously, the more you pay the more food you get…
– Since they do not offer that many wedding dates, it's hard to find an open date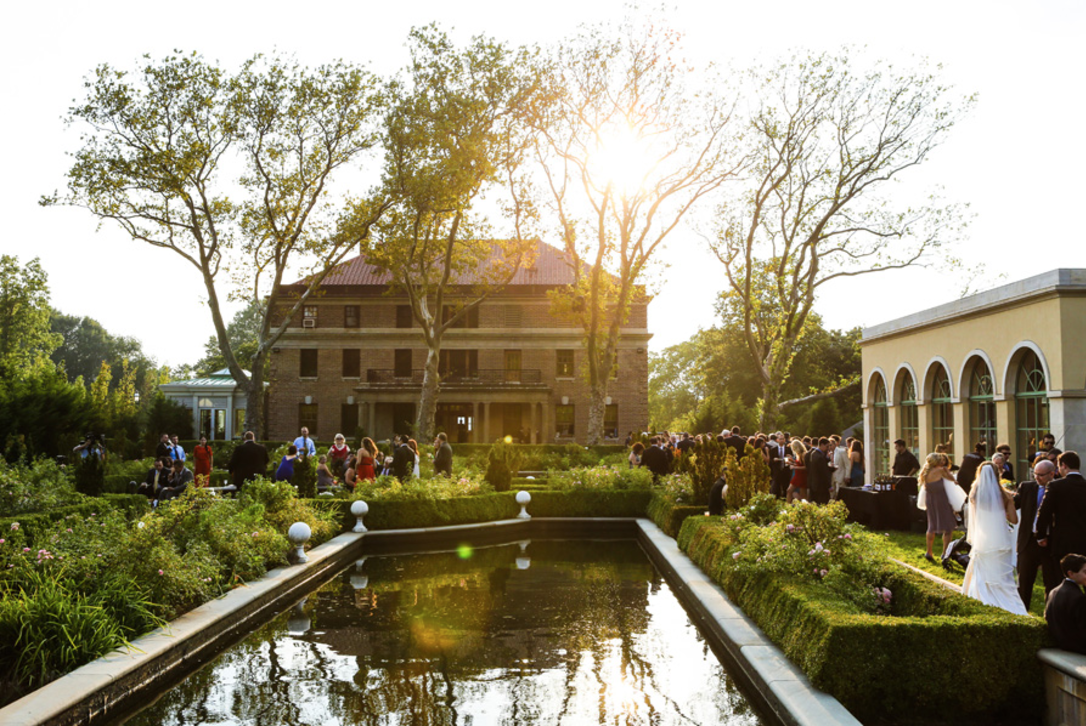 Snug Harbor, Staten Island, NY (parents saw for me)
Snug harbor is a cultural center and botanical gardens which means the property is absolutely gorgeous.  Steve took me there early on in our relationship and when I first started my blog all the way back in 2011, we used to shoot there.  Ah, the memories.  When I realized you could get married there I was very interested since it holds a special place in my heart.
– Pros
– gorgeous grounds
– very reasonable prices
– Cons
– the property is enormous meaning your guests would have to walk close to a 1/4 mile+ to get from cocktail hour to the reception, not great for women wearing heels and grandparents!
 – indoor areas need updating, apparently, the floors weren't great and the walls needed painting (feedback from my Mom)
– It's in Staten Island (sorry, not sorry)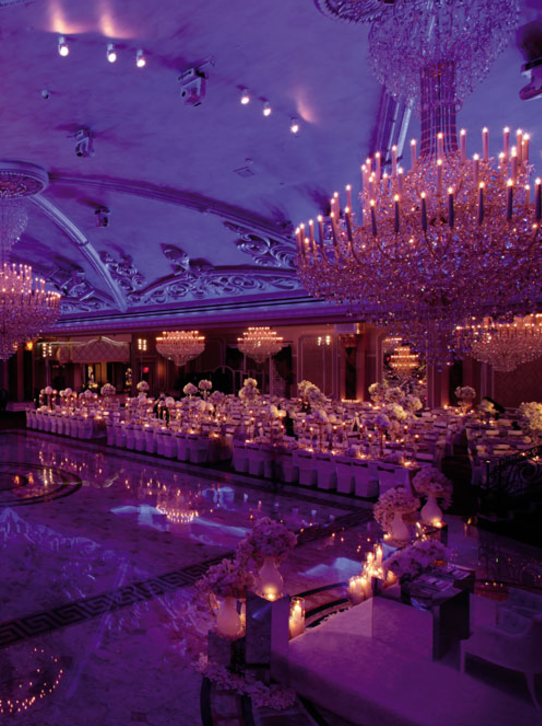 The Venetian, Garfield, NJ (sister got married here)
If you decide to go with a traditional catering hall, the Venetian can't be beat.  The food and the service are phenomenal.  My sister had her wedding at the Venetian in the Grand Ballroom and everything about it was perfect.  I've seriously never seen so much delicious food in my life.  There must have been a lobster shortage post wedding.
– Pros
– exceptional food
– exceptional service
– the Grand Ballroom is gorgeous and has outdoor space with a large fireplace, a fountain, plenty of seating and a bar
– Cons
– the Grand Ballroom is huge so if you're having a smaller wedding don't even  think about it
– multiple weddings on the site per day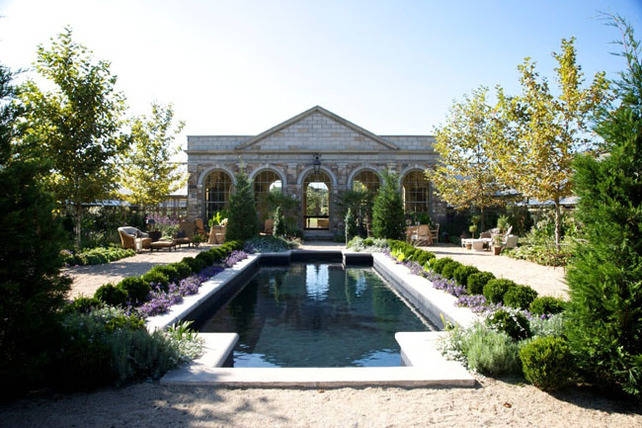 OMG this space looks like a dream!!!!!!!!!!!!!!!!!!!!!!!!!  Seriously it's like my pinterest board came to life!
– Pros
– Gorgeous venue and gardens, fFeels like you're in France!
– Very intimate and romantic
– Cons
– Emailed them several times without an answer.  They finally answered to my cousin who pretended she was scouting the location for a shoot.  Um, snobby, much?
– Venue rental only, meaning you have to find the caterer, rent tables, and linens, etc.
– Since it's outdoors they have a curfew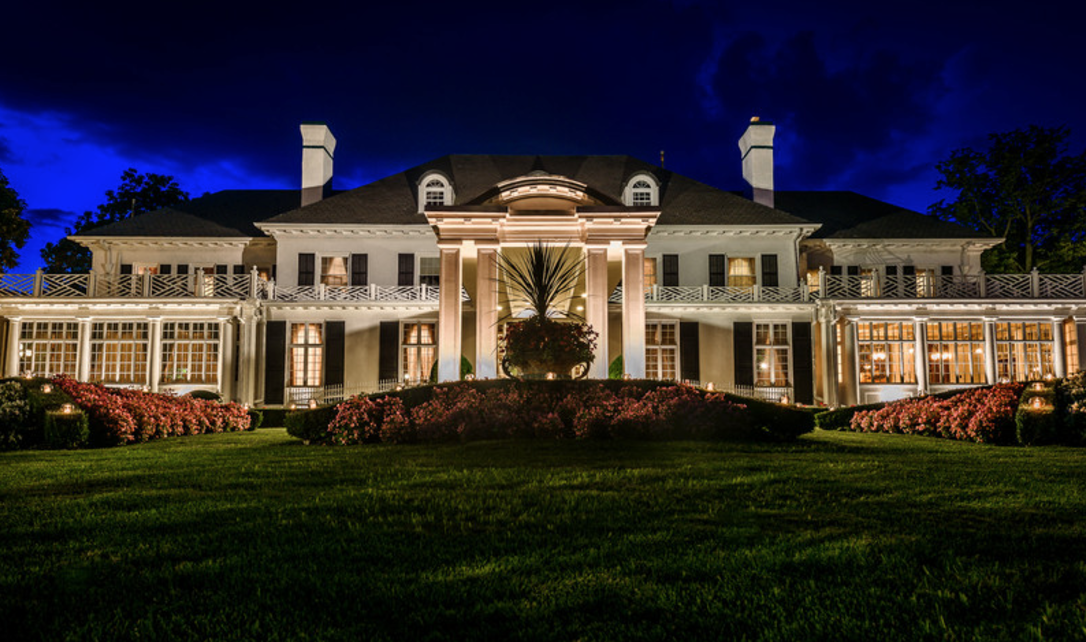 Shadowbrook is another private estate.  The owners of the Venetian own the Shadowbrook as well so you know the food is on POINT.  We were going to book the Shadowbrook for a New Years Eve wedding but the owners told us they would be doing construction and advised us not to book with them.  I was a bit bummed at first but appreciated the honesty!  Many venues would take your money and worry about the crane in your photos later.
-Pros
– Elegant and intimate venue with gardens and a lot of outdoors space
– Great food
– Exceptional service
-Cons
– L shaped Ballroom (don't think this is a deal breaker but past guests told me it was a bit awkward)
– They are doing construction for the next year or so and building a grand ballroom next to the existing property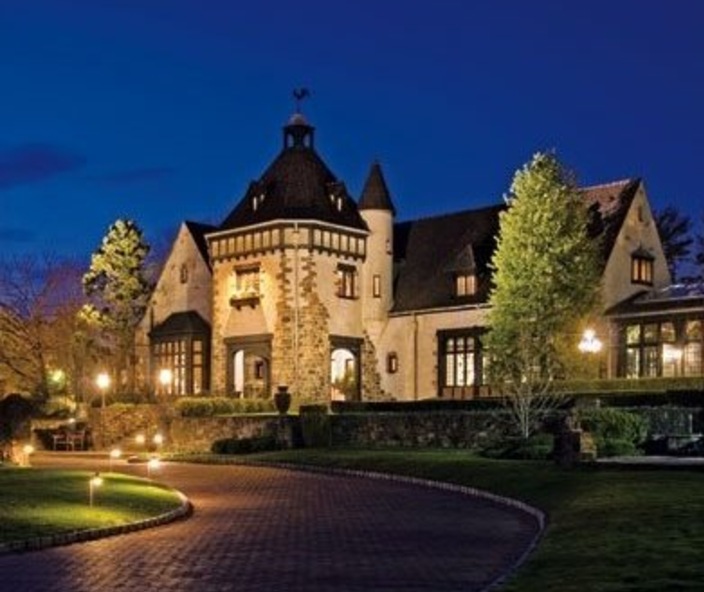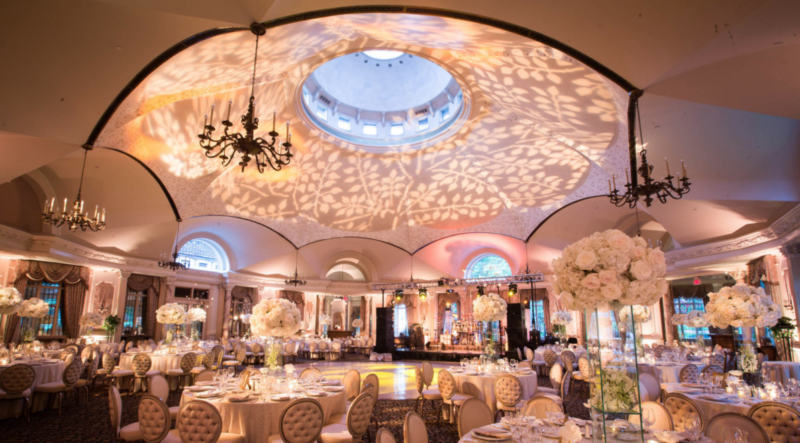 -Pros
– Private estate with gorgeous grounds and a lot of history
– Delicious food
– Overnight rooms offered for guests
– Only 1 wedding at a time
– Elegant AF
-Cons
– No food or cake testing- Obviously the chubby girl in me was very excited about a food and cake testing but the Chateau does not offer one
OKAY so, this is where we are getting married.  YAY!!  Fun fact?  I didn't even see the venue before I booked it.  It was March and I realized that I kept telling people I will be getting married in the fall without actually having booked a venue.  I mean, typical crazy me.  At this point, I still couldn't make a decision and I remember hearing about a nice venue in West Orange, NJ.  So I googled "wedding venues West, Orange, NJ" and the Pleasantdale Chateau came up. 
I thought it was beautiful.  And the website was legit.  Some venues have such awful websites and it's terrible to say but I judge RIGHT AWAY!  I mean, it's 2017, get your marketing material together!  I called up the Chateau and spoke to Fred and was like I need to know what dates you have available for the fall, he was like sure, "we have blah blah blah open, so many dates!"  I was so surprised and I told him that.  He was like, well it is more than a year and a half away.  I said, "no no, Freddie boy, I mean this fall.  Fall 2017."   He thought I was out of my mind.  Turns out they had 2 dates open for the entire Fall/Winter 2017, the Saturday after Thanksgiving and the Saturday before Christmas. 
My reaction? F*ccccckkkkkkkkkkkkkkkk.
I was like, "FRED.  Are you serious?  Please tell me you have something else!"
He put me on hold for a few minutes and came back and was like, "We had one cancellation in September!"  My response? "I'll take it!"
I knew if I wanted that date I had to MOVE QUICKLY.  He said he couldn't schedule an appointment for a few weeks because he was booked solid with tours but I knew if we waited any longer the venue would be taken.  I was like, "Fred.  You have to see my parents today."  He said, "TODAY?!"  I said, "Yes, today.  If they like it we will book on the spot."  I literally begged him to take an appointment with my parents.
So then I called my parents and begged them to go see a wedding venue in less than 2 hours.  They were so down.  They were probably thinking, "OMG Kristina might actually like something?!  The searching might be over?! We'll go!!"
I told my parents, "If you like it, just book it."
Guys when I tell you I drove my parents crazy before finding the Pleasantdale Chateau I'm not kidding.  I am naturally very indecisive and this was such a huge decision.  My parents always raved about a wedding they went to a few years back and turns out it was at the Pleasantdale Chateau so when they drove through the gates they were so happy because they knew how promising it would be.  They were probably there for a total of 15 minutes before deciding to book it.
Hope this lists helps you Brides (and Grooms)!
xoxox
MissZias