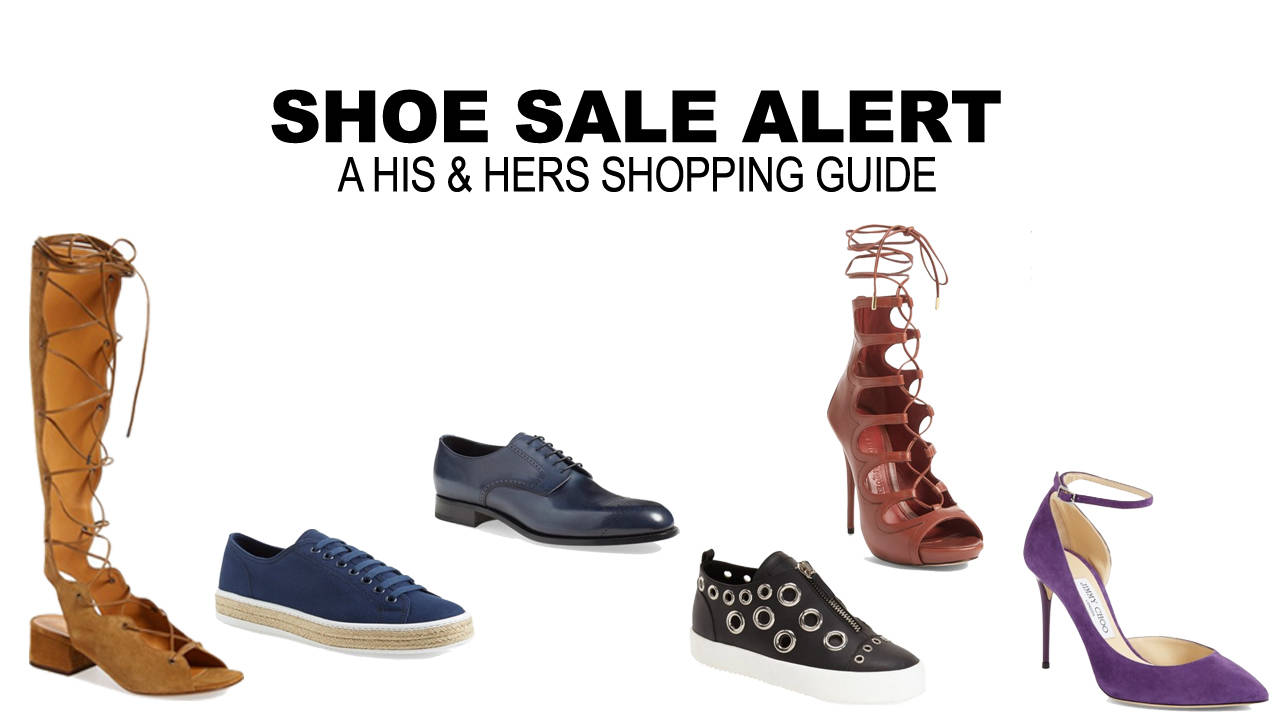 Saint Laurent Lace Knee-High, Prada Espadrille Sneaker, Prada Deco Oxford, Giuseppe Zanotti Sneaker, Alexander McQueen Lace Ups, Jimmy Choo D'Orsay
There's no denying that I like nice clothing, shoes, and accessories.  I am no brand name whore but I will admit I do tend to like the finer things in life, like designer shoes.    The only thing better than a great pair of shoes- is a great pair of shoes on sale.  I bring you designer shoe sales!  This time of year is shopping splurge time.  Memorial Day sales are the best because the items that go on sale are actually clothing and shoes you can wear right now and through the upcoming season.  As opposed to August sales where bathing suits are on sale but you are shopping for sweaters.
Some stores that are having major shoe sales are:
Nordstrom, Bloomingdales, Shopbop, & Barneys
Below is a His & Hers guide to the shoes you should need in your closet,
and should be wearing all summer long- ON SALE!
HIS //
Espadrilles:
Dress Shoes:
HERS //
Espadrilles:
Sandals & Oxfords:
Happy Shopping!
Cheers to fashion, seeing the world and always having fun!
Miss Zias