Suiting for Women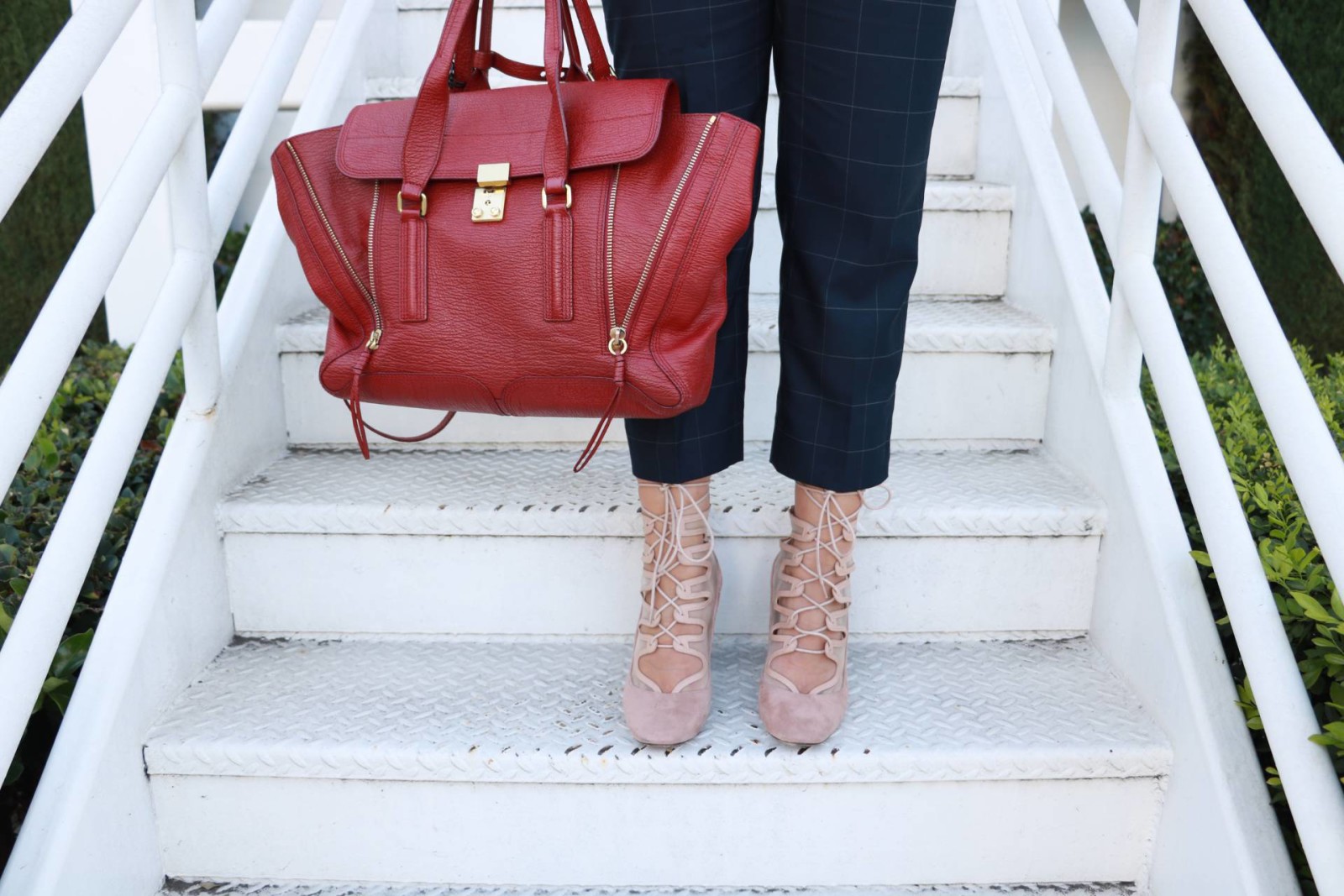 Women: it's time to start incorporating more suiting into your wardrobe!
Suiting || Blazer: Banana Republic (wearing size 12), Pants: Banana Republic (wearing size 12), Mock neck: Scotch & Soda, Bag: 3.1 Phillip Lim, Shoes: AMI Clubwear
You'd think I work in a corporate environment for how much I wear suiting, but the truth is I love the style because of it's sophistication and simplicity.  It's an easy and effortless way to elevate your style without thinking or trying too hard.  I find a blazer always makes you look a bit more put together.  My style is heavily inspired by menswear trends, so I often opt for suiting over a dress or skirt/blouse combo.  More often than not I like to pair my suiting down with more casual basics.  I mean I live in West Hollywood, CA where people where t-shirts, shorts, and sneakers all year round so there is no pressure to dress up.  However, your girl likes to look cute!
During the summer months, I pair suiting with t-shirts, but during the fall and winter, my favorite combo is suiting with turtlenecks.  The Banana Republic suit I am wearing above has a killer windowpane pattern, so I decided to pair it with a striped mock neck turtleneck.  I love the play on patterns.  I combined some lace-up heels to go with the outfit and added a pop of color my combining the look with my red bag.
Some things to note** this suit is currently 40% off!   Also, the mock neck turtleneck I am wearing is old but there are so many great striped options, and personally I love the striped nautical look for all.  ALSO, these shoes are under $20.  SCORE.
Cheers to fashion, seeing the world and always having fun!
Miss Zias