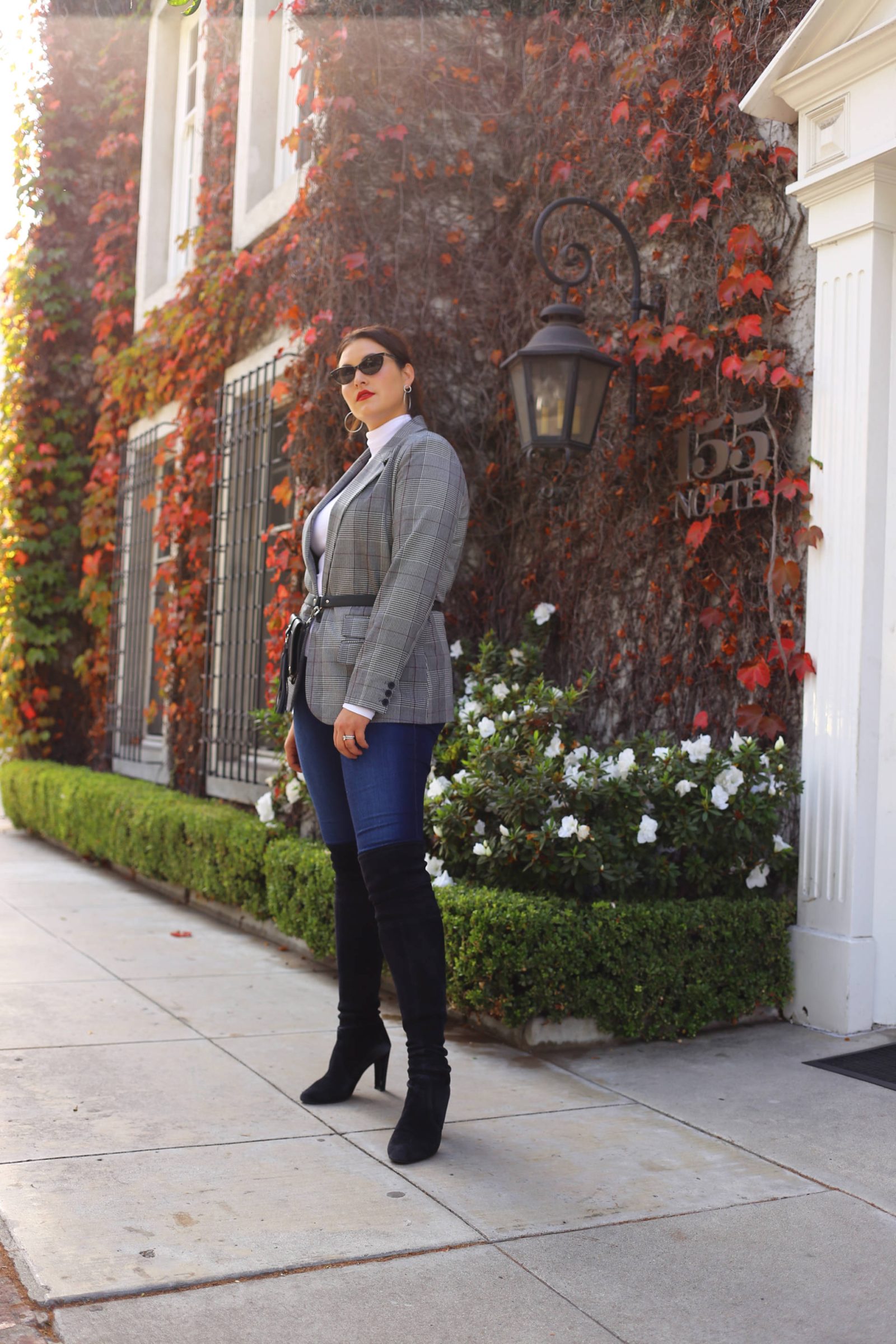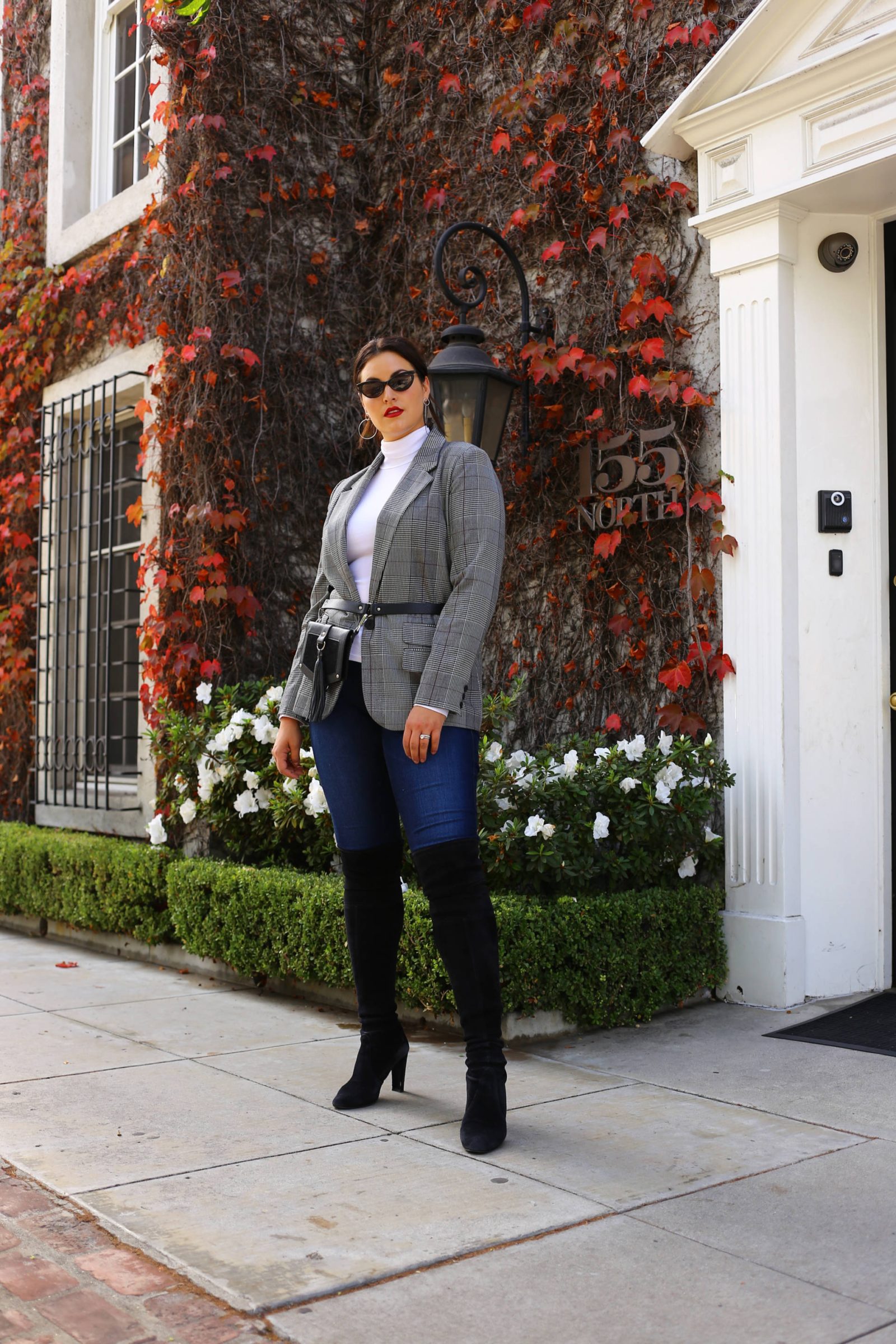 3 Tips to Style a Blazer
Blazers have always been a staple in my wardrobe.  I've always been inspired by menswear, since seeing my dad in a suit every day growing up to working as a men's stylist- suiting has always played a party in my day-to-day.  This year, suiting is very on trend and I absolutely love the style.
Hipster: Mim & Ray, Sunglasses: State Optical, Earrings: Jules Smith, Red lip: Dragon Girl, Jeans: Zara, Blazer: A New Day, Turtleneck: Everlane, Boots: Stuart Weitzman
This season suiting is very on trend.  But more than ever women and men are dressing more and more casual.  Office attire is so often blurred and what do you do if you want to rock the look but don't really need to wear a blazer and pants to work?  I work from home 75% of the time and if I'm not at home, I am bouncing around to different coffee shops.  As a non-conventional businesswoman, I do not need to wear a suit or even a blazer for that matter but I do always try to get dressed and "dress up."   I know I feel a difference in my stature when I am wearing a blazer, a red lip and some heels.
3 Tips on How to Style a Blazer for a Casual Lifestyle
Wear your suiting separately. I prefer pairing blazers with jeans or my pants with chunky sweaters.
Pair your blazer with a turtleneck or t-shirt instead of a blouse for a more casual winter look.  My jeans are like 90% stretch so they almost feel like leggings.
Pair with fun accessories.  I love these Jules & Smith hoops I wear them all the time (last seen here) and I love them paired with a more "serious" blazer.  This hipster bag is such a fun way to dress down a blazer while also having easy access to everything you need.  These Marilyn Monroe inspired glasses and red lip also bring the glam.
I also do not think wearing suiting means you need to spend a ton of money.  The blazer I am wearing is actually on sale for $25.  Yes, I swear.  I linked up my look and a few more blazers under $50 to help you guys achieve this style!
Shop the look: