I found the perfect spring wedding guest dress!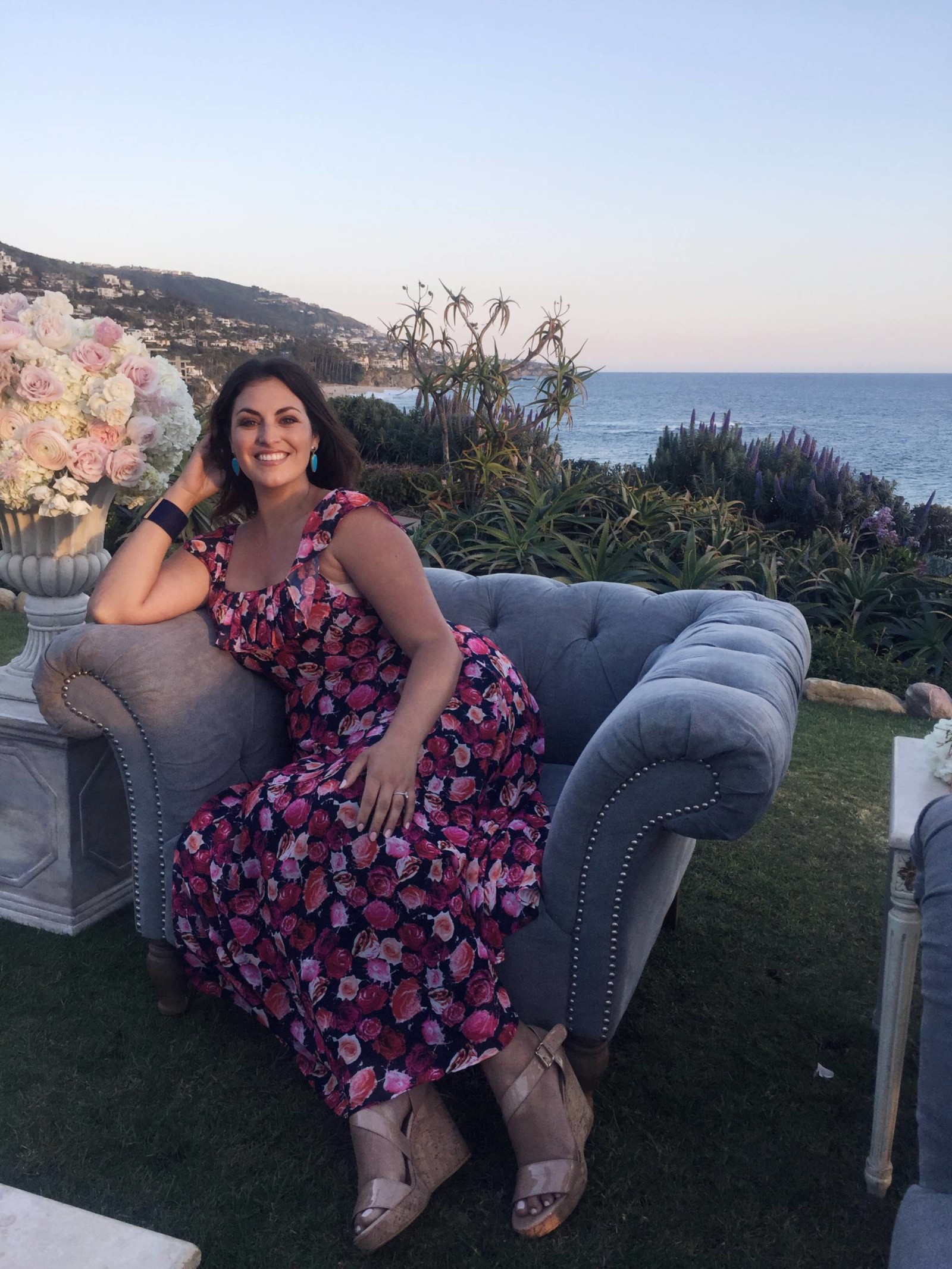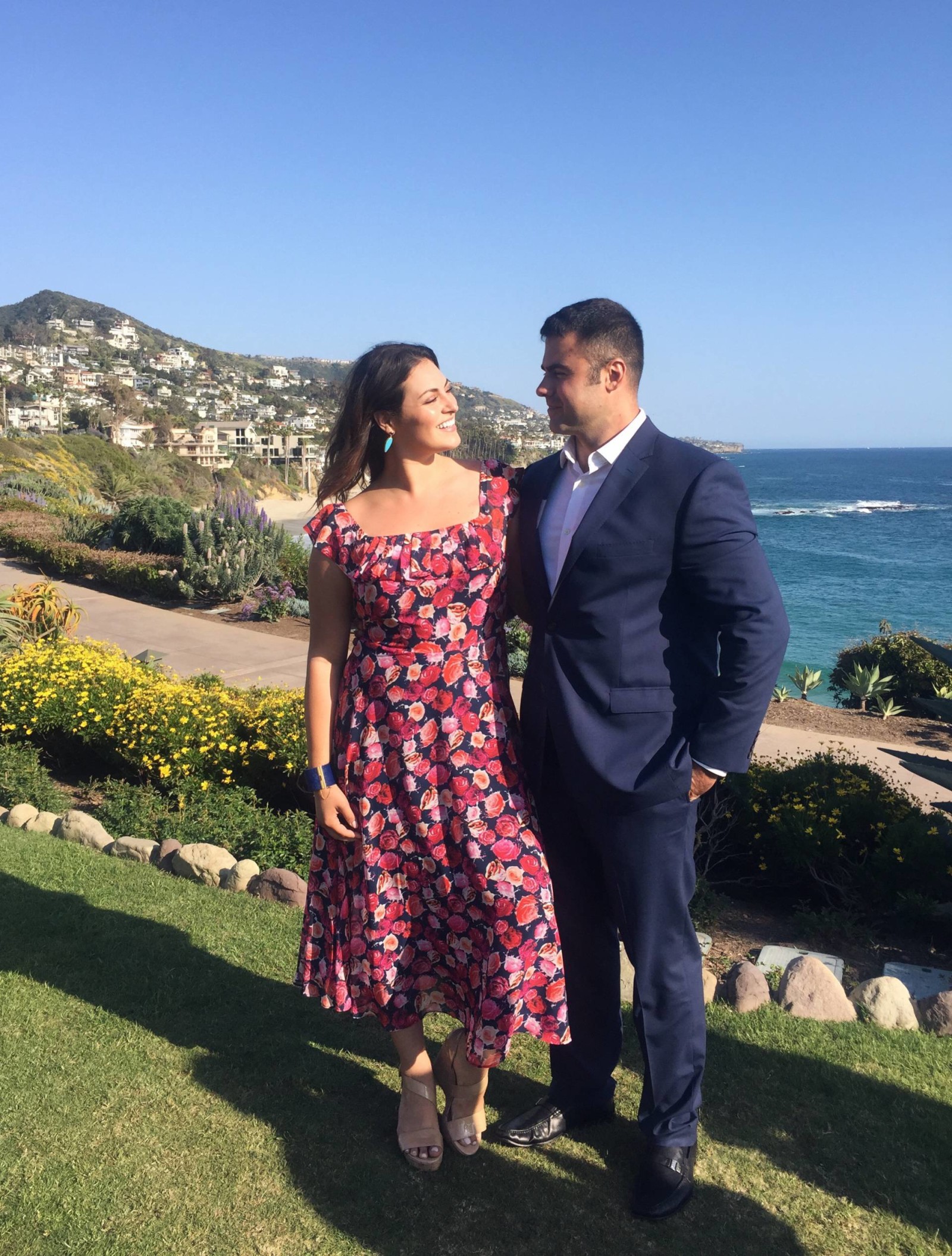 On Me // Dress: Betsey Johnson, Shoes: Stuart Weitzman, Bracelet: Celine, Earrings: Danielle Stevens
On Steve // Suit Separates: Ralph Lauren, Shoes: Bruno Magli, Shirt: Banana Republic
Finding a spring wedding guest dress is difficult!
It's always challenging find a dress that is fun and flirty while still formal.  Well, I think I found the perfect spring wedding guest dress.  I love the floral print, the length, and the ruffled details.  The chiffon fabric was so light and comfortable and the fit was very flattering.  I am seen here wearing a size 12. I found this dress last minute.  I had 30 minutes to allow for dress shopping and I felt like I won the lottery once I tried it on!  Also, it was only $128 dollars and I received so many compliments that it felt like it should have been a $500 dress haha.
I have so many events coming up- more weddings, Easter, my sister's Bridal shower, etc. so I know I will wear it again.  I think its the perfect spring wedding guest dress so don't be surprised when you see me wearing it over and over again!
Steve and I were guests at the most beautiful wedding last night.  It was a perfect spring evening at the Montage in Laguna Beach which is a gorgeous hotel with magnificent views.   If you follow me on instagram and watched my stories, you know how happy I was because of the sheer beauty of the location.  As a bride to be it's so much fun attending venues because I am on constant discovery mode.  I love paying attention to all the details and figuring out how I can incorporate certain things I love from each wedding into mine!  At this wedding, my favorite aspects were the incredible location and the flowers!!!!  You better believe I took a centerpiece home! I'm sitting right next to it and smelled the flowers at least 3 times while writing this post!
What details do you guys normally pay attention to at weddings?!
Cheers to fashion, seeing the world and always having fun!
Miss Zias