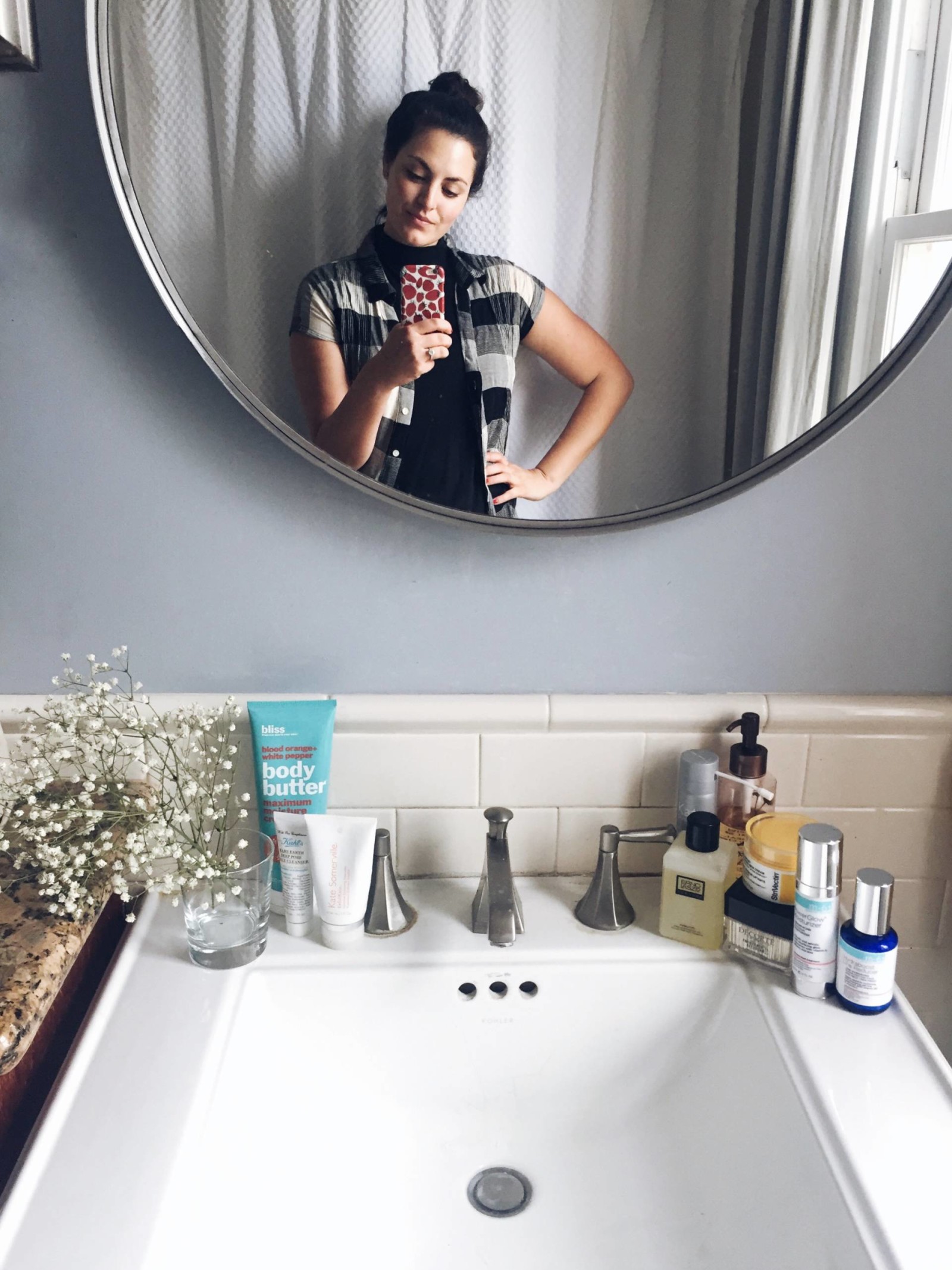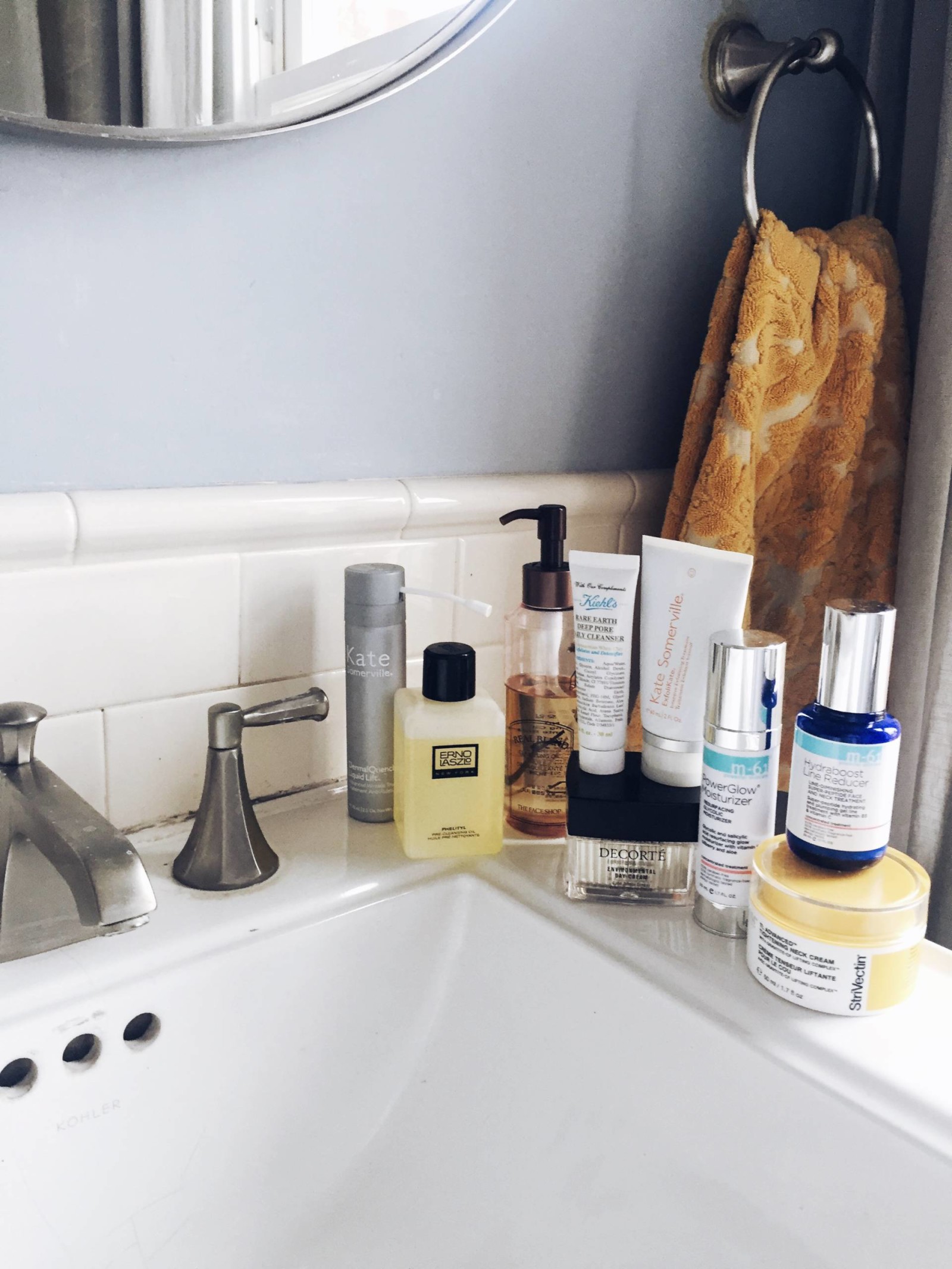 Invest in great skincare.
Some people invest in designer shoes or designer bags, I choose designer skincare because your face is worth the investment.  I have more skincare and beauty products that I am proud to admit but there are a few products that I am loyal to and have on constant repeat.
I should start off by saying that I have generally good skin.  My main skin concerns are dryness and wrinkles which I think go hand in hand.  I always had dry skin but since moving to LA, which is pretty much a desert on the water, my skin became even dryer.  Whenever I am purchasing new products I always think hydration, hydration, hydration!  I want moisturizers that leave my skin hydrated and dewy so that if I want to walk out of the house without makeup, I can.
I'm also aware that I have wrinkles.  I guess normal wrinkles for a 29 year old but if I can help slow them down by any terms, I will try.  The newest products in my lineup that are helping with my wrinkles and hydration are the M-61 Hydraboost Line Reducer & the M-61 PowerGlow Moisturizer both are from Bluemercury, which is pretty much the premiere destination for designer skincare and makeup.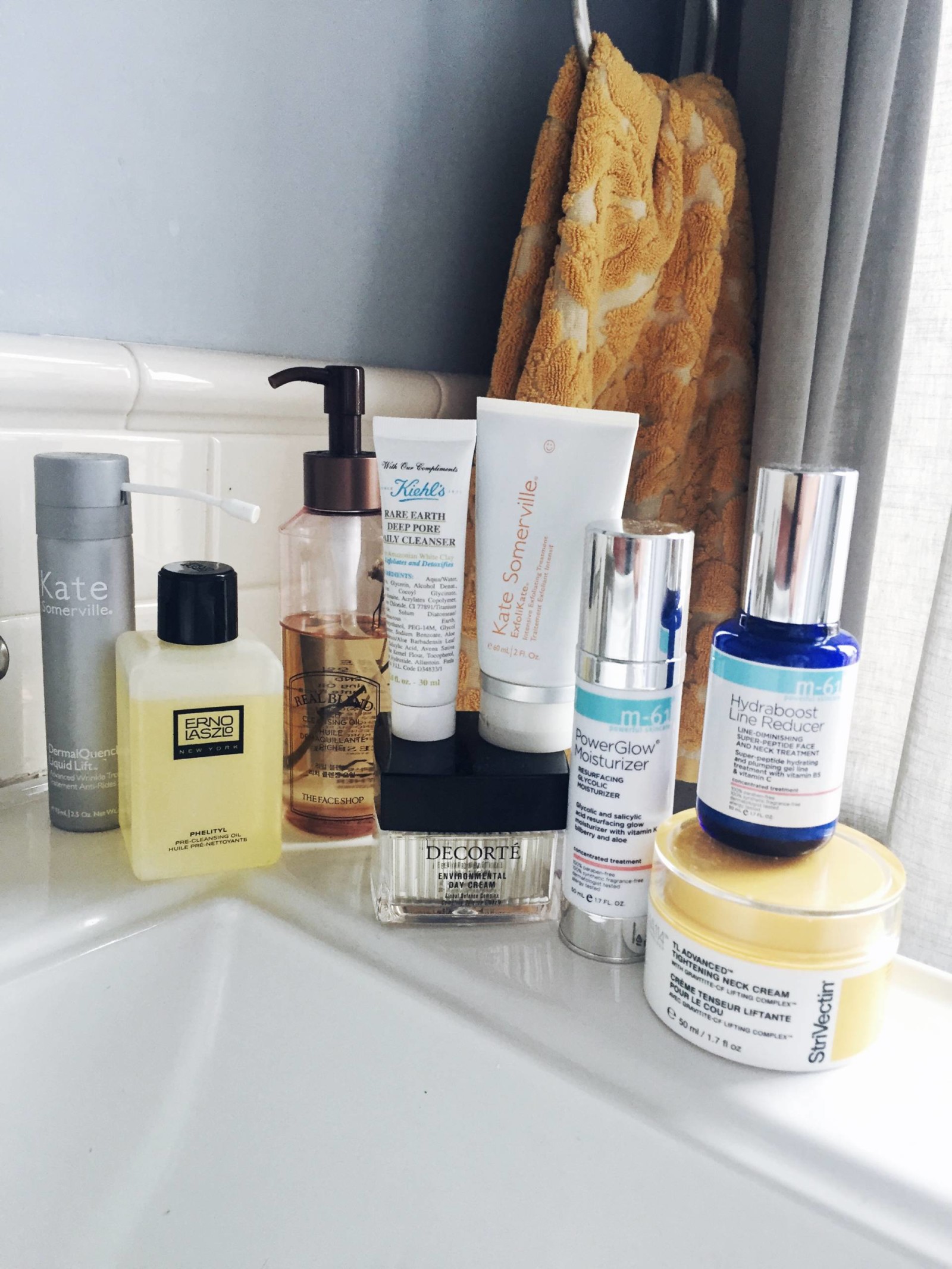 I wanted to share with you guys some of my favorite skincare products. If you're in search of new products I linked up all my faves below by category with little reasons why I love them.
For the um, wrinkles.
M-61 Hydraboost Line Reducer – Hydrating and helps eliminate fine lines
Kate Somerville DermalQuench Liquid Lift – Helps improve skin firmness and elasticity ( I use around smile lines and forehead)
Moisturizers for dewy, hydrated skin.
M-61 PowerGlow Moisturizer – Everyday moisturizer that helps hydrates
Decorte Environmental Daily Moisturizer – An everyday moisturizer that leaves the skin glowing, try the Vi-Fusion for the full treatment.
StriVectin Tightening Neck Cream – Obsessed with this product. I am crazy about my TECH NECK and I lightly slather it all over my neck and pray everyday I wake up with less wrinkles.
The Exfoliants
Kate Somerville Exfolikate – Love this little guy! It gently exfoliates and leaves your skin feeling so smooth and refined.
Kiehl's Pore Refining Cleanser – The exfoliant is great as well, I use it sometimes in place of my everyday cleanser because the exfoliant is so light.
The Daily Cleansing Oils
The Face Shop Cleansing Oil – Gets all your makeup off in 1 shot! A win for me!
Erno Laszlo Pre- Cleansing Oil – Love this Pre-Cleansing Oil too, removes all your makeup and doesn't dry out your skin.
xoxo Kristina