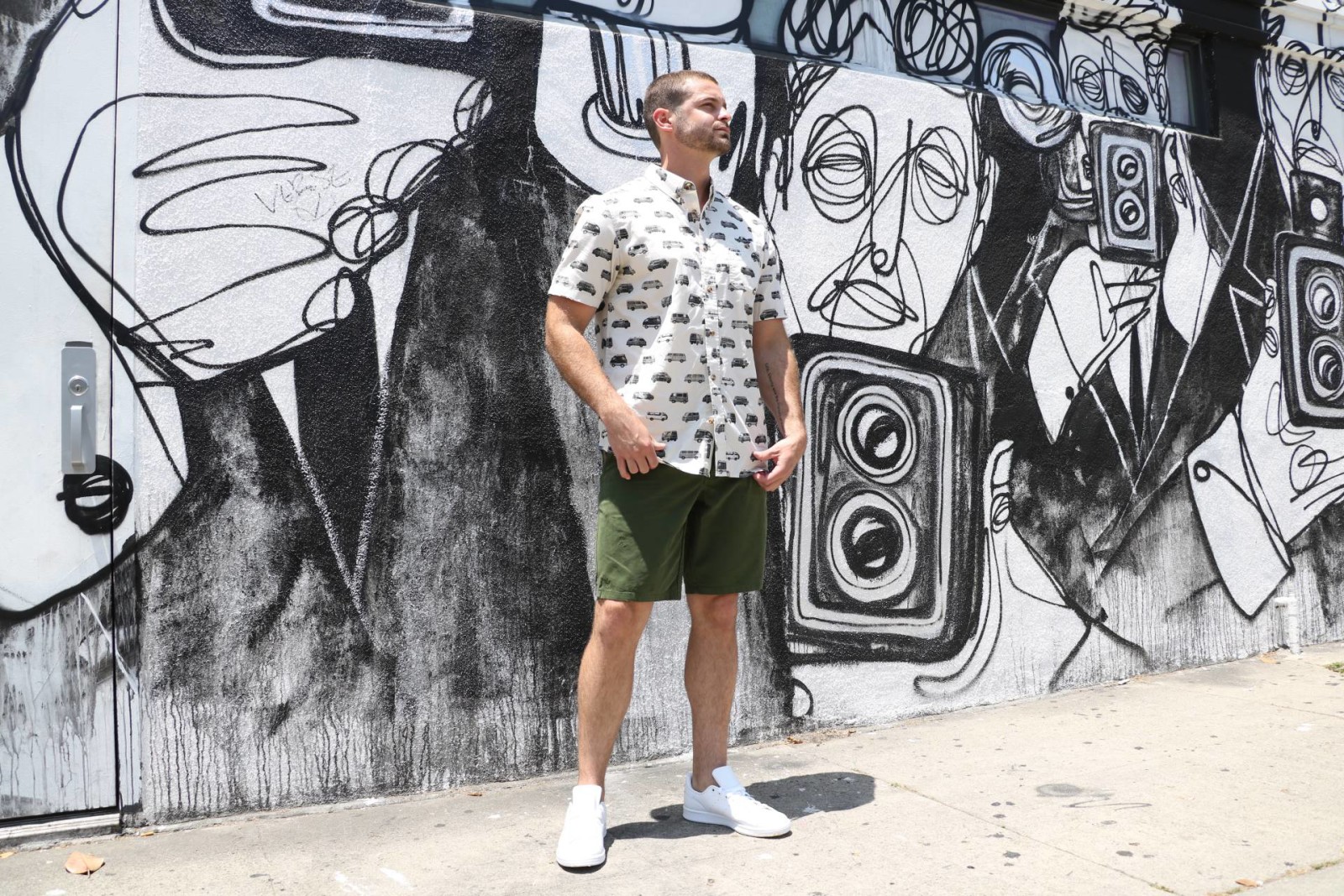 Patterned short-sleeve button downs are a men's wardrobe essential and a summer staple that every guy needs in his closet. Short-sleeve button downs are fun and versatile. They can be worn casually with shorts and sneakers or dressed up under a suit. They are perfect for those warm summer nights where you know you can't get away with a t-shirt, but a button-down shirt just seems too fussy. The short-sleeve button down gives you the best of both worlds without the added frills, of its long-sleeved counterpart.
Beyond the classic short-sleeve button down style, another reason to experiment with this wardrobe staple, is because it often comes in many patterns and colors. For some reason, maybe it's the sleeve length, it's easier for men to get away wearing bolder colors and patterns when their shirt is a short-sleeve button down, as opposed to a classic long-sleeve button-down.
have fun with patterns and prints
When deciding what shirt you want to purchase this summer, I would opt for less traditional patterns (aka don't buy another checkered shirt). I love florals, polka dots and anything that screams I am in vacation mode.
Please note that you can wear floral button downs and not look like your Grandpa or a Tommy Bahama ad. One way to avoid looking like either, a Grandpa or a Tommy Bahama ad, is to make sure you are purchasing shirts that fit you well! Do not buy oversized button-downs. I mean, seriously guys. You wearing a shirt a size larger is NOT going to make your summer less sweaty or convince anyone that you're 10 lbs thinner. It will make you look sloppy and overweight and as your stylist, I refuse to let you do that!
I did some searching for you guys and found some of my favorite patterned short-sleeve button-downs. I hope this helps!
shop short-sleeve button downs
Cheers to fashion, seeing the world, and always having fun!
Miss Zias