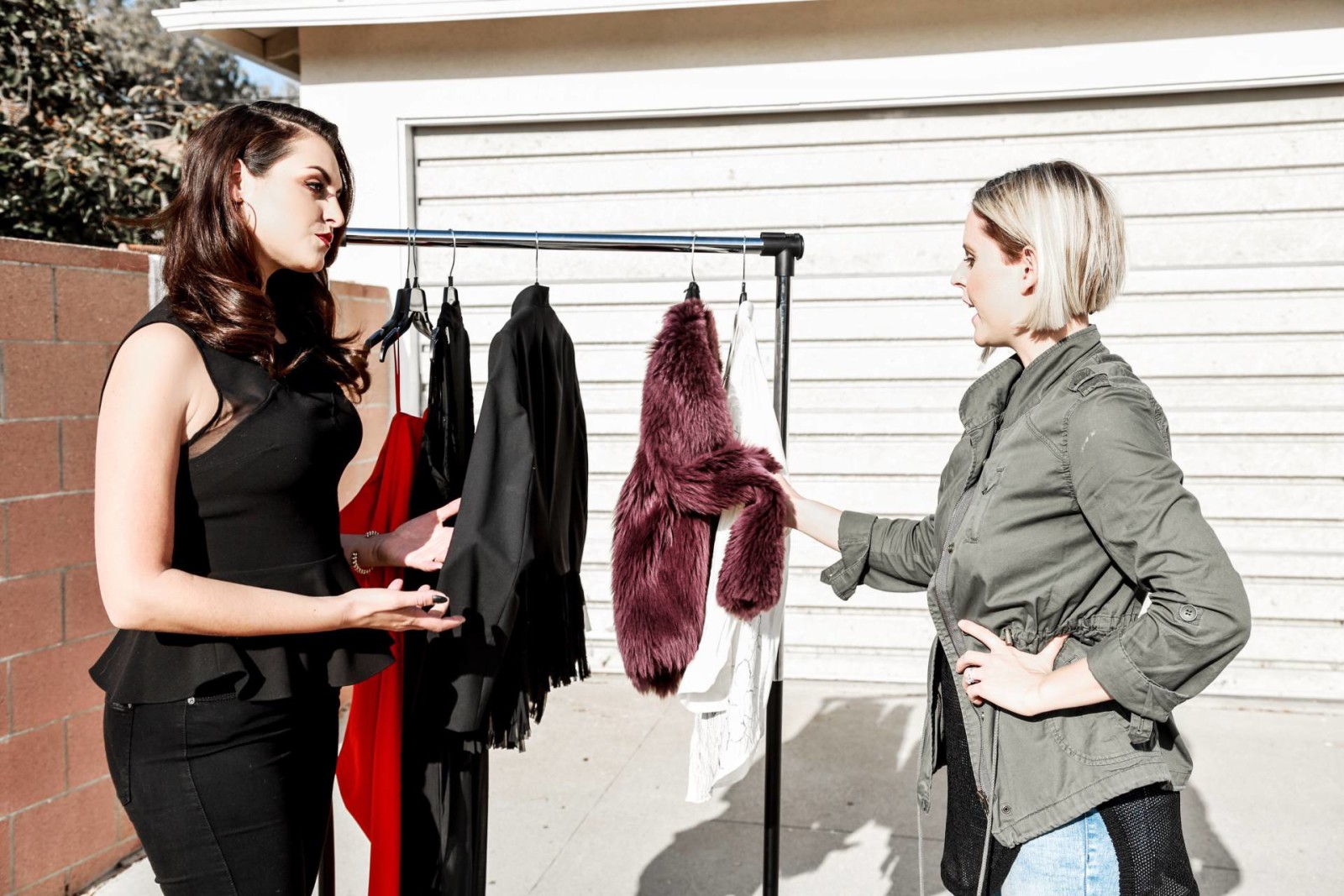 Hey Everybody!  I'm Kristina Zias and I am your online virtual personal stylist.
I began Miss Zias in 2011 as a creative outlet to showcase my everyday style.  As my styling career has grown, my website now features answers to style questions that I receive directly from my clients.  I have worked as a personal stylist for over 8 years and took my business from the east coast to west coast.  You can't even imagine how many dressing rooms I have been in!  
For me, it's really rewarding to see someone's confidence grow through their wardrobe.  So that is why I am here, to help you develop your style and your wardrobe in order to live an easier and more fashionable life.
On Miss Zias you will find His & Hers style information such as what items you need in your closet, how they should fit and where you should get them.  My overall style is casual, versatile and always changing.  I love mixing high and low fashion and although I love classic, investment pieces, I don't think you need to spend a lot of money to look good.
I currently live in West Hollywood with my boyfriend and rescue pitbull puppy.  I am kind of obsessed with both of them!  I also host The Bachelor/Bachelorette live after-shows/podcasts for AfterBuzz TV and have been featured on Rachael Ray, E!, Bello Mag, Galore Mag, Thought Catalog, and Nordstrom's The Thread.  I am 100% Greek, am always planning a vacation and love to scuba dive.
Don't forget to follow along on instagram, twitter and snapchat: @MISSZIAS
Consider me your virtual personal stylist.  Have a style question? Email me! 
Also, don't forget to subscribe to my e-mail newsletters for exclusive content I create for my subscribers:
Sign Up!
Sign up to be a Miss Zias insider. Get exclusive content sent straight to your inbox!